Legacy and Race Preferences at Harvard
Figures based on Arcidiacono 2019, "Legacy and Athlete Preferences at Harvard". Their tables and regressions were derived from data released during SFFA v. Harvard.
---
Applicant Factors Regression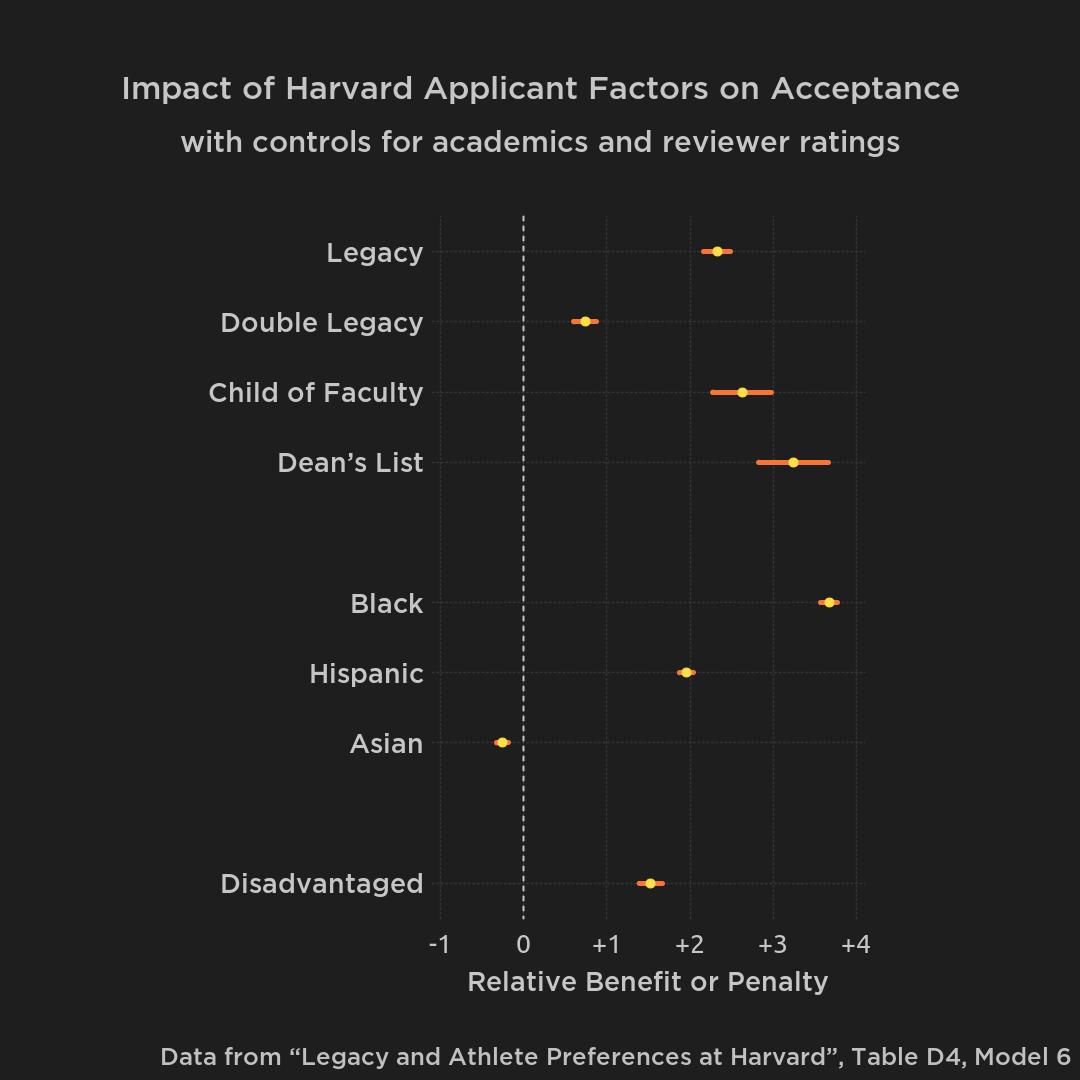 Effect sizes of race and privilege modifiers on chance of acceptance. Multiple models were provided, with similar coefficients.
---
Academics and Race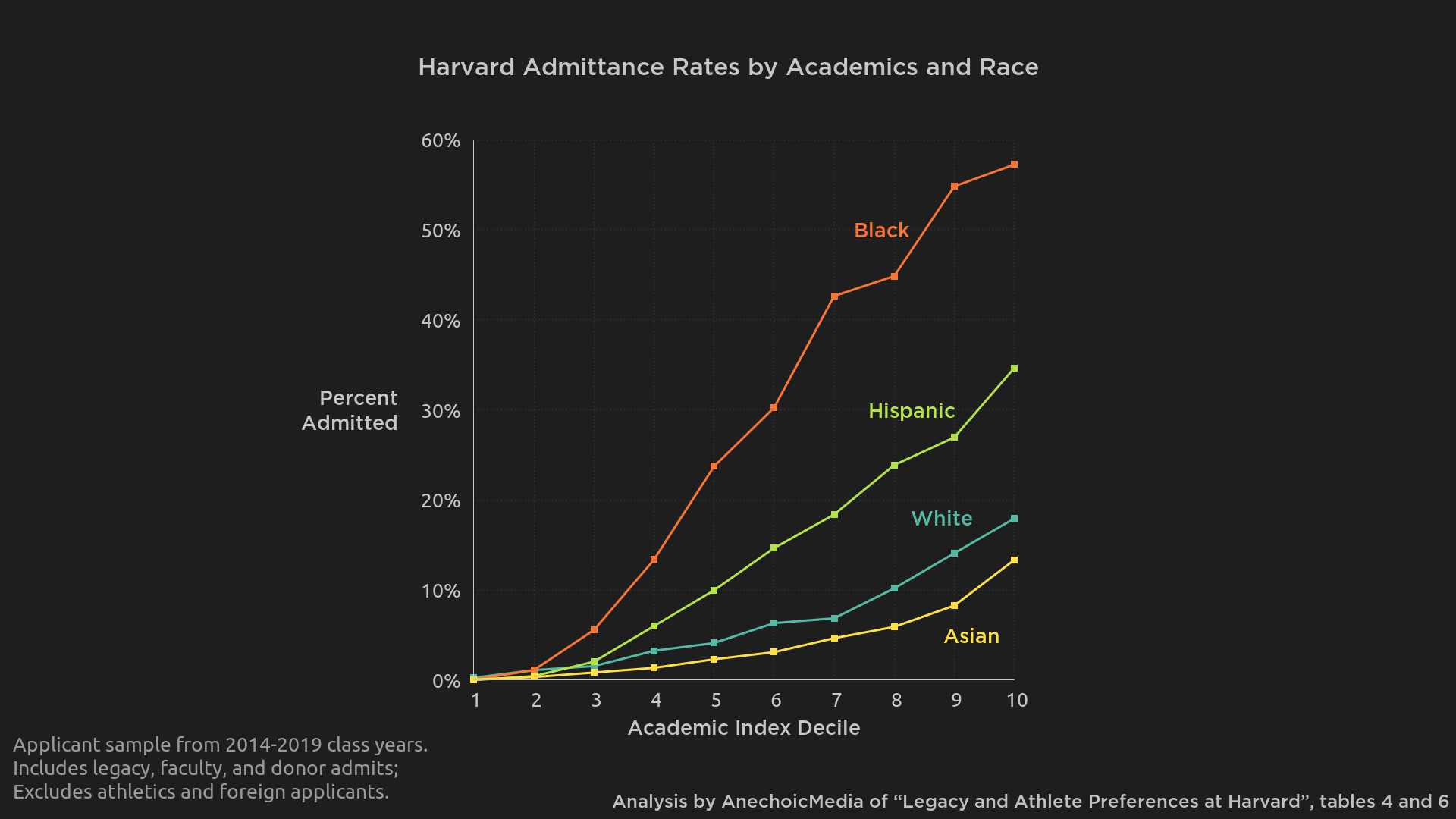 Acceptance rate by "academic index" (mostly SAT plus high school GPA and/or class rank), combining legacy and non-legacy admits.
---
Academics, Race, and Privilege Status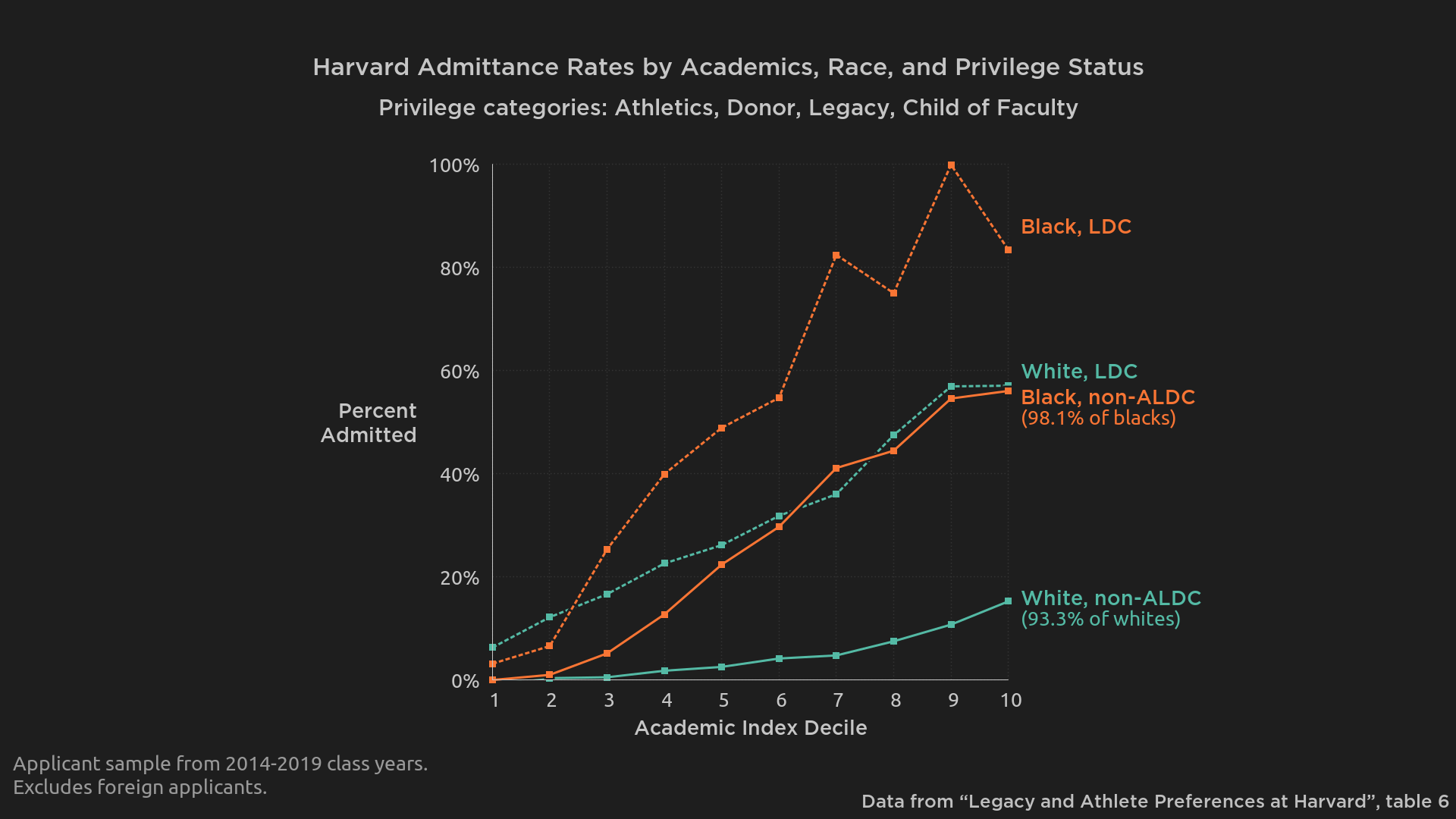 Acceptance rates for blacks and whites by academic index, separated by privilege category, athletics excluded.
---
Blacks by White Rate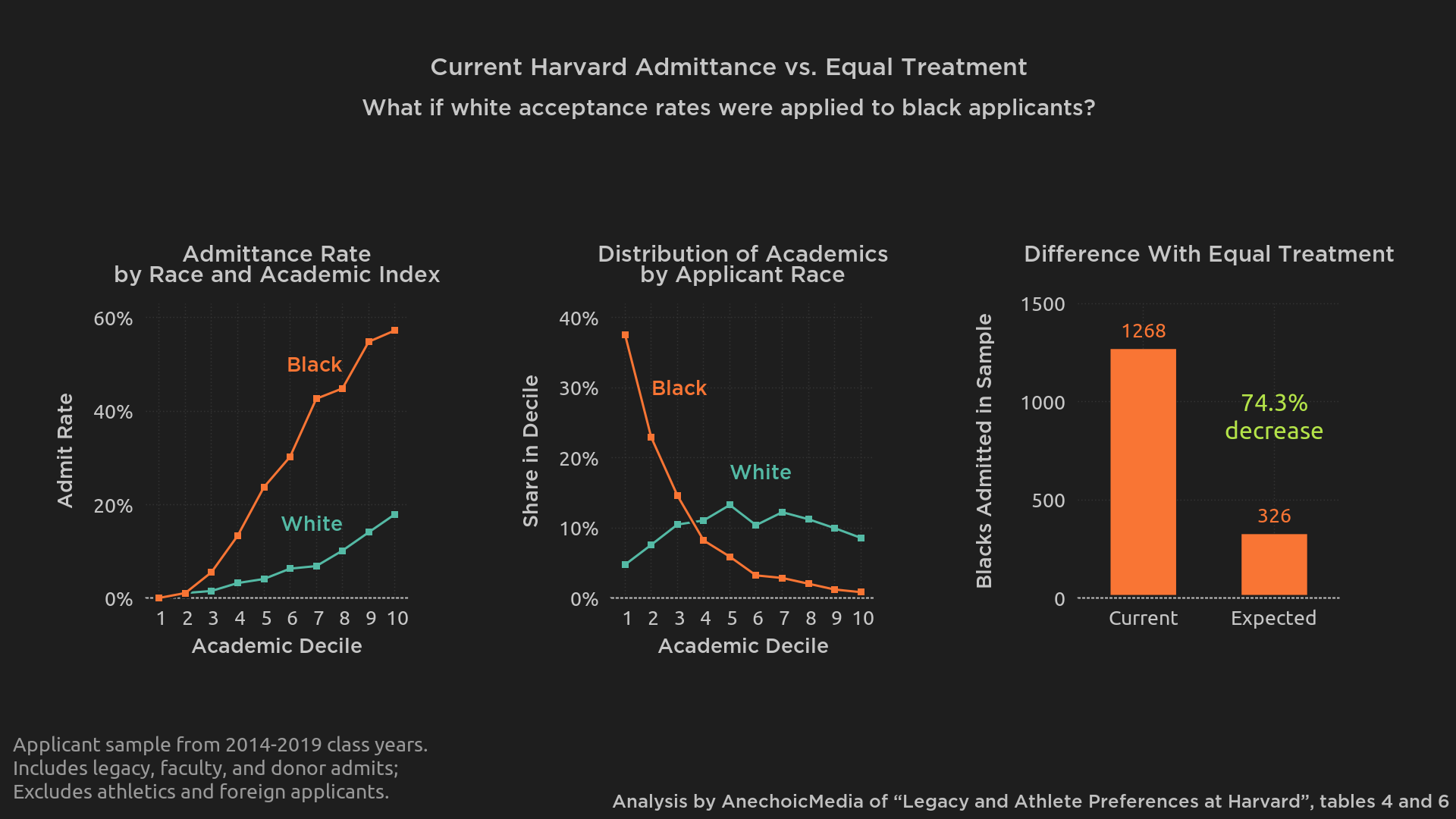 Application of white acceptance rates to black applicants of the same academic decile.